Science Friday
Some illustrations for my favorite podcast, NPR's Science Friday!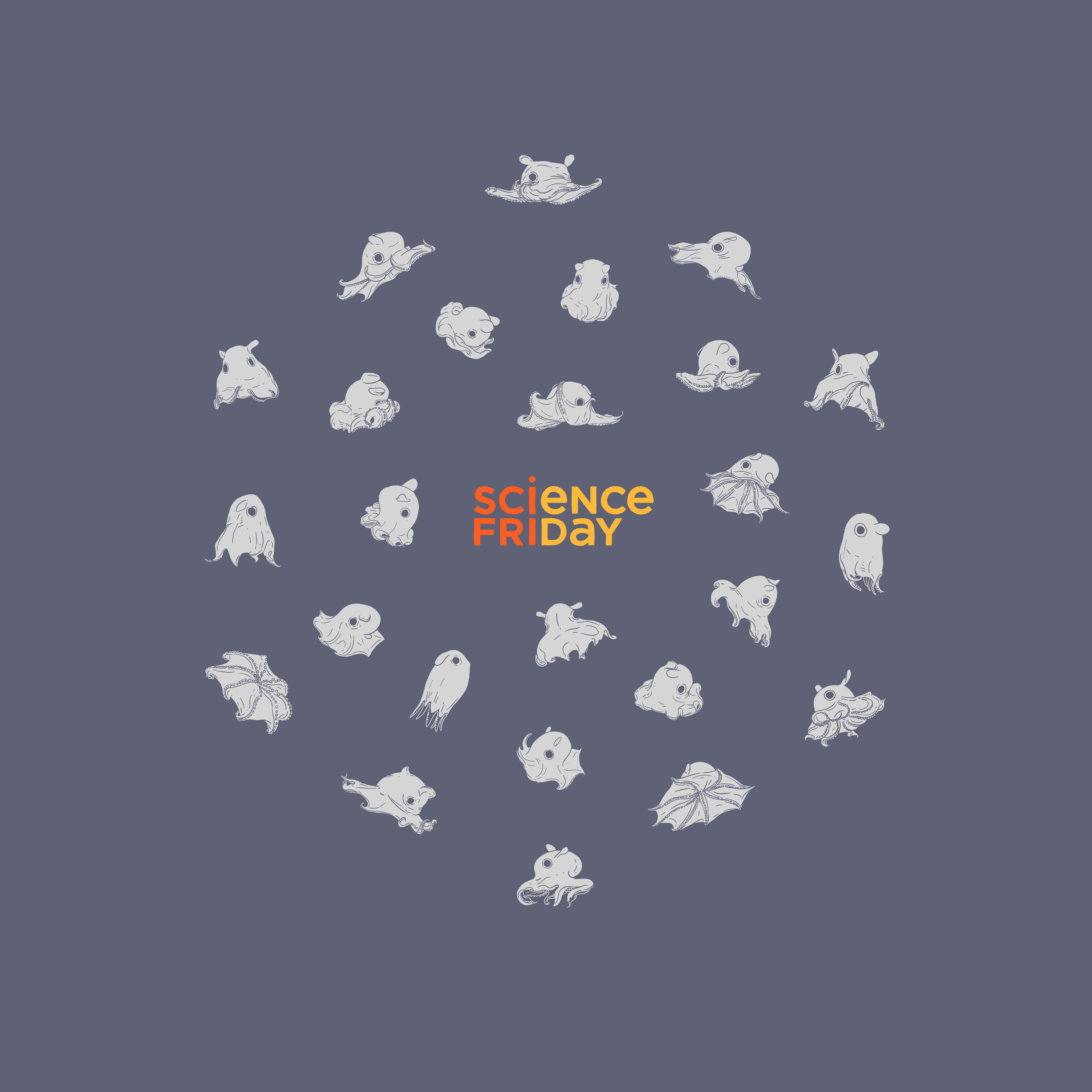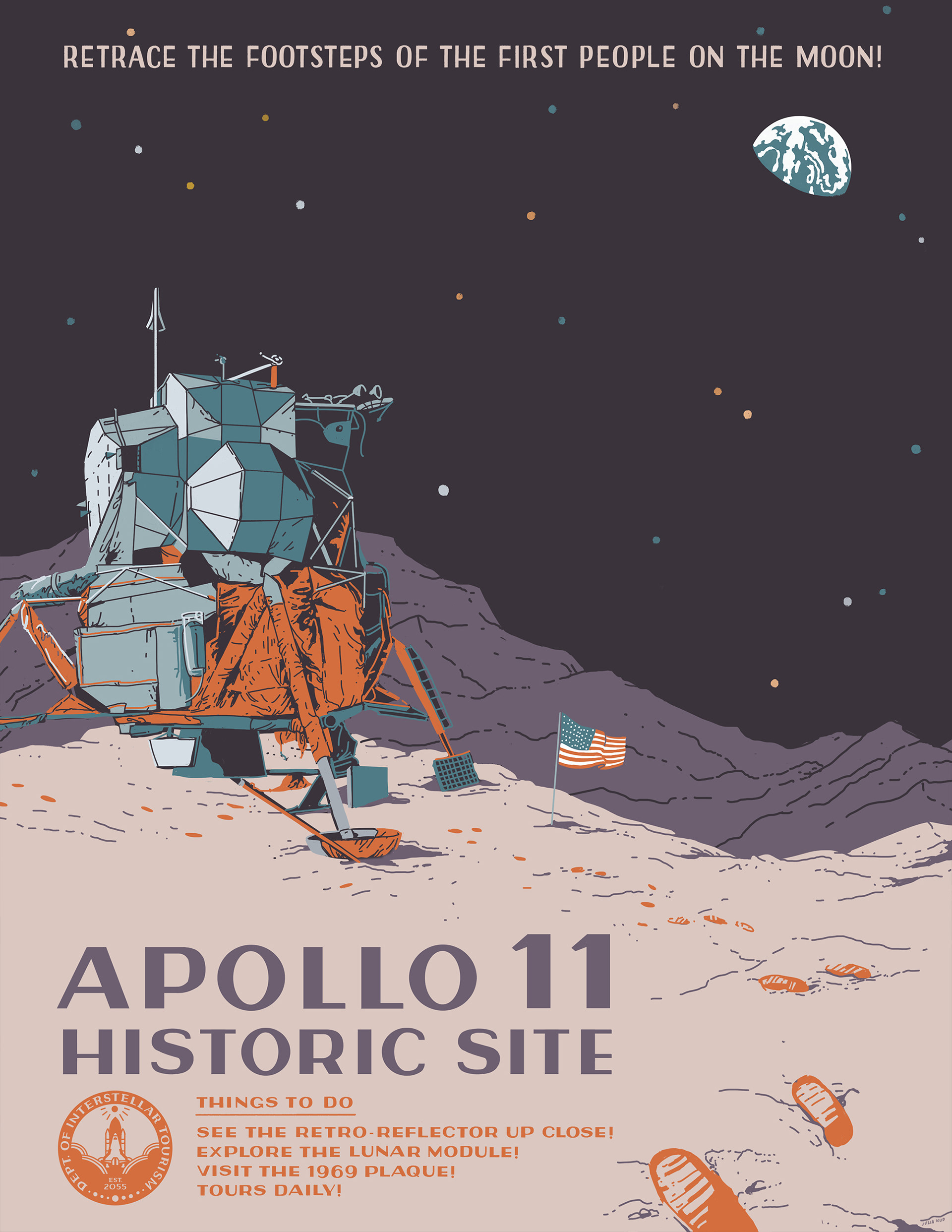 I worked with Science Friday to supplement a story about future space tourism - so we created this poster for a future Apollo 11 heritage site. See it online here! sciencefriday.com/apollo11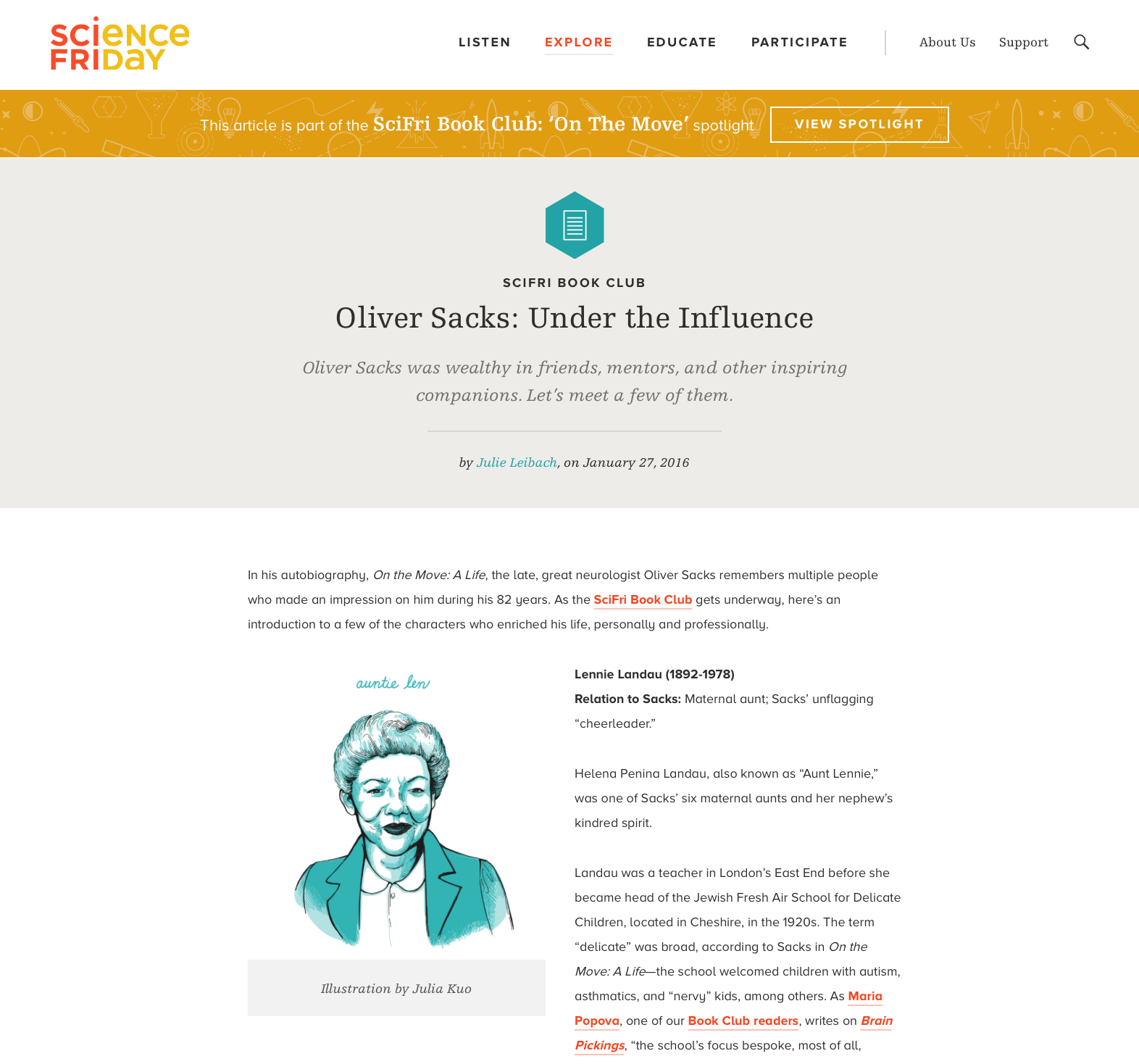 Portraits for Science Friday's 2016 bookclub - on the people that influenced Oliver Sacks.